An experiment in abstract art pedagogy within an emerging sandbox style online multiplayer community
"Utilizing a busy online multiplayer game called Blockland, created by Eric Hartman, I set to work in painting and sculpting in game, painting with digital bricks and a paint tool. I wandered studios tremendously more spacious than were physically available to me and invited others to join me in the study of geometric abstraction.​​​​​​​" 
An past enthusiasm for modern and postmodern architecture history became an essential tool in creating immense spaces for every oncoming participant to the game server to have plenty of space to develop and contemplate their works.
Virtual Studios and Galleries
Paintings on Blockland bricks developed into a large body of works in 2012 and 2013 manifested in game only.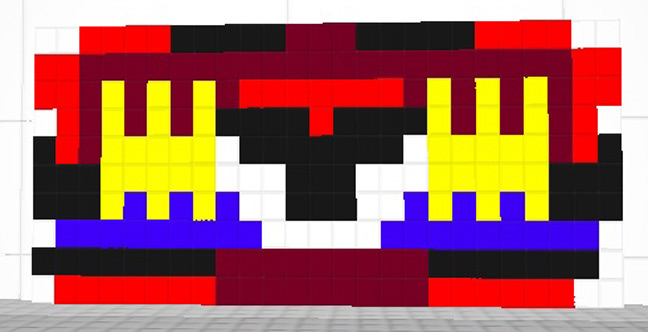 Numerous original works by other players, mostly casual, video-gaming youth, were created over the course of the project.  Never exceeding a handful of players in game at once, the Brixus "School of Art" remained part thought experiment, part video game binge over its 2 year period of activity.